The Sustained Dialogue Institute brings skills and tools to the workplace.
Internal organization, team success, and creativity are all enhanced when every employee can bring their authentic self to work. SDI works with a variety of non-profit and business communities to increase communication through dialogue. Sustained Dialogue Institute tailors workshops to fit your organization or company's needs, goals, and performance towards the mission.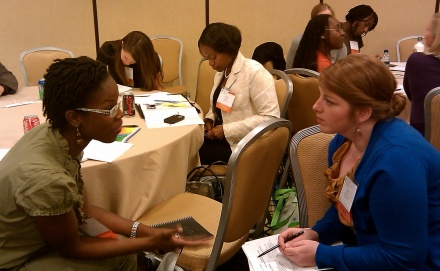 SD IN THE WORKPLACE
Enables employees to bring their whole selves to the workplace
Contributes to employee engagement and retention
Provides professional development that makes employees more effective with their colleagues and clients
Improves communication within your team
Catalyzes trust and effective communication across lines of difference
Builds the capacity and skills of your employees
Sustained Dialogue was used in a corporate setting to address employee engagement, where after 10 weeks of dialogue in one firm, the number of employees who felt they could bring their whole selves to work doubled from 40% to 80%.

WE HAVE CONDUCTED TRAININGS WITH:
FOR MORE INFORMATION:
If you are interested in bringing SD to your workplace please fill out the form below. If you do not see a specific training that suits your needs, please don't hesitate to contact us. We tailor our trainings to suit the needs of our clients.
I'm interested in being contacted about hosting any of the following suggested trainings in my workplace: